It takes around six weeks for us at Wickett & Craig to transform a hide into leather. The vegetable tanning process is a masterful mix of tradition, skill and a few state-of-the-art upgrades. We source only the finest North American cattle and set about meticulously preparing them for the tanning, dyeing and finishing processes.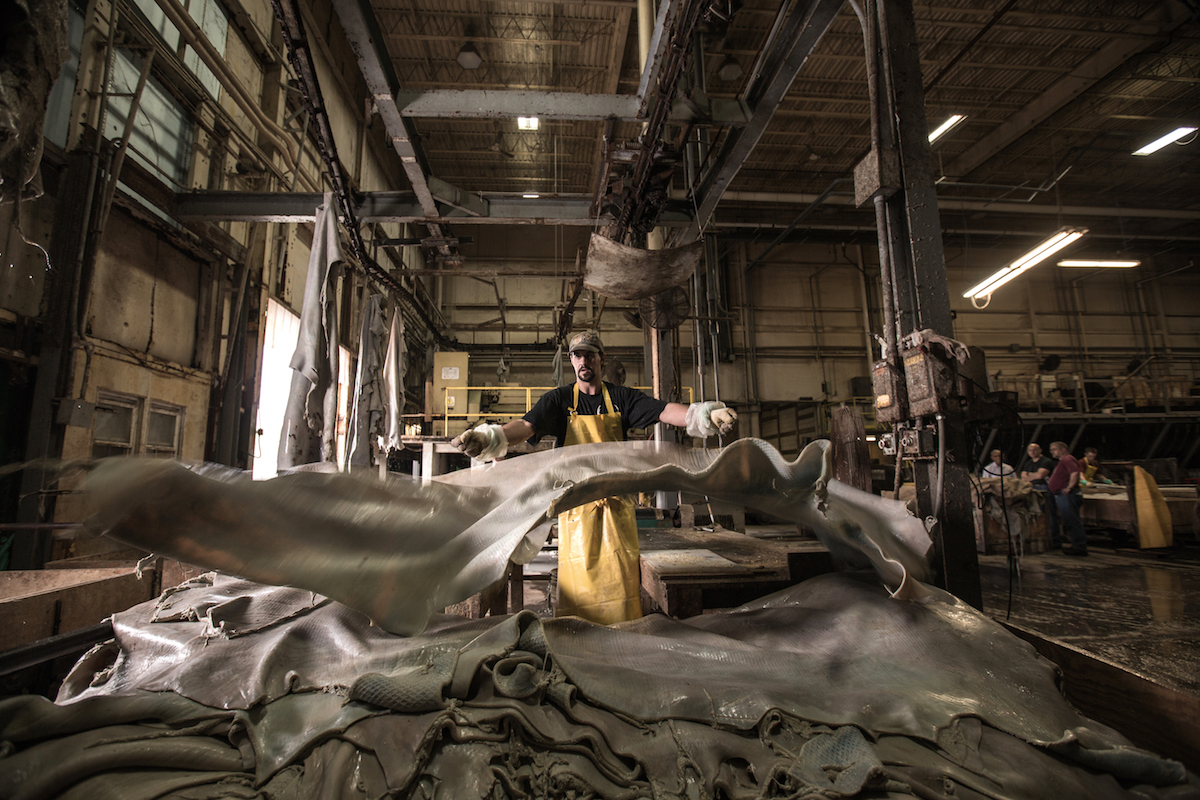 Drum-dyed, fat liquored and hot stuffed, our traditional leathers exhibit a deep, saturated color and supple hand. Recognized for their durability, they only better with age.
Discover the different stages of the vegetable tanning process.